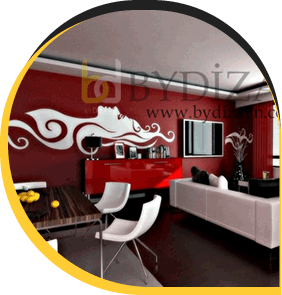 BYDİZAYN is also providing services to design, produce and mounting good quality furniture for all kinds of locations.
We are producing custom made furniture for all kinds of living locations such as residences, houses, villa, stores, office, factory, boats, yachts, hospital, café, bank, hotel, etc…
Designs of internal locations are carried by taking into consideration the specific pleasure and wishes of our customers. .